Best Power BI Dashboard Design Tips
Published Friday, February 3, 2023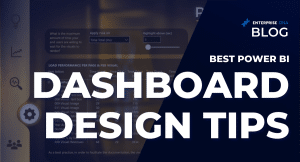 Creating effective and visually appealing Power BI reports is essential for communicating data to stakeholders. However, designing a Power BI report can be a challenging task, especially when trying to balance aesthetics and functionality. In this blog post, we will discuss the best Power BI dashboard design tips that will ensure that your information is clearly and accurately presented.
Best Practices To Achieve The Best Power BI Dashboard Design
Make sure your idea is worth sharing.
Continue reading Best Power BI Dashboard Design Tips at Enterprise DNA.
Continue to website...